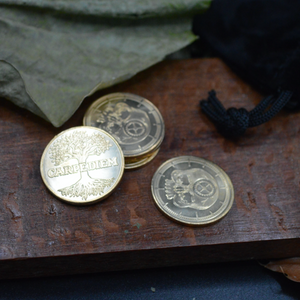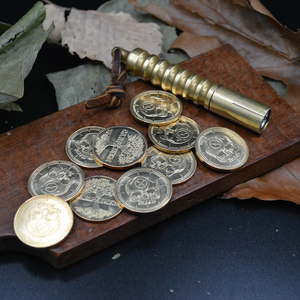 These mini Carpe Diem coins were made for gifting! Grab a 5 pack or a 10 pack today and give them out to friends and family, the mailman, bartender, waitress, or whoever else you think could use a small reminder to seize the day!

Do you golf, or know someone who does? They also make perfect golf ball markers!
These brass coins are 1" in diameter, which is about the size of a US quarter.  They arrive a natural golden brass finish and will patina over time with carry and handling. 
Proudly made in the USA.