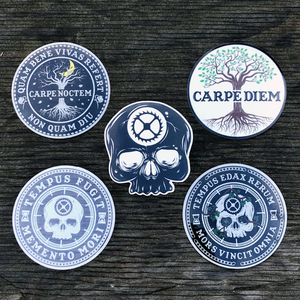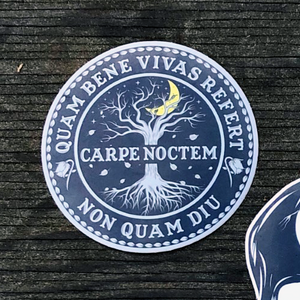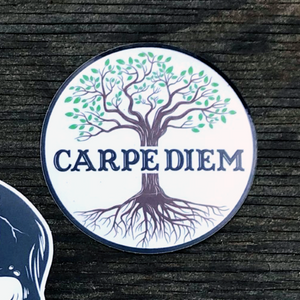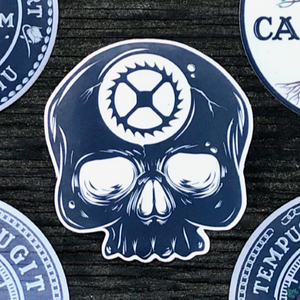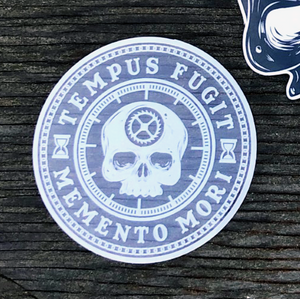 Got a laptop screaming for some new stickers? Guitar case? Yeti Cooler? Car bumper or window? These stickers will look cool anywhere you want to put them.
Four of the stickers are opaque, and the white one is transparent!
Help spread the Carpe Diem / Memento Mori message by getting your sticker pack today!
Stickers are approx. 3" x 3"