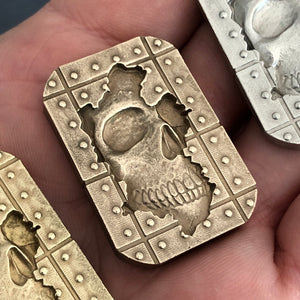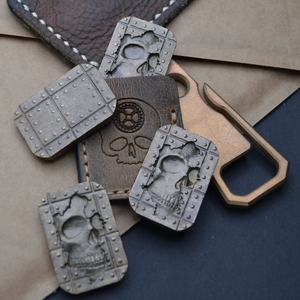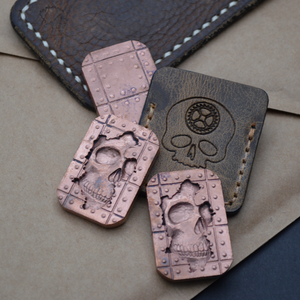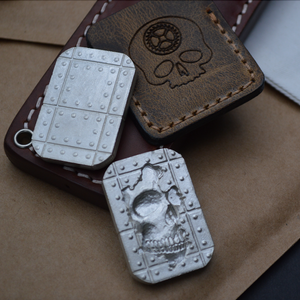 The Memento Mori Worry Stone is small enough to be carried with you every day. It fits perfectly in that little 5th pocket above the right hand front pocket on most blue jeans, or just hanging out with your keys or coins in another pocket. But good luck keeping it in your pocket! You'll find yourself holding it and rubbing it pretty regularly to take away any worry or anxiety you might be feeling, or to help curb your OCD or ADHD tendencies. The deep 3D relief of the skull is a tactile pleasure to rub your thumb over again and again and again and...
The Memento Mori Worry Stone is an original design that I modeled with CAD software. I CNC milled several larger pieces in raw brass, which prompted significant demand on FaceBook and Instagram for a smaller version that could be easily carried in the pocket.
Dimensions: 40mm x 28mm x 5 mm. 
Solid brass & Solid bronze versions weigh approx 1.29oz / 36.7g
.925 Sterling Silver version weighs approx 1.5oz / 42.5g