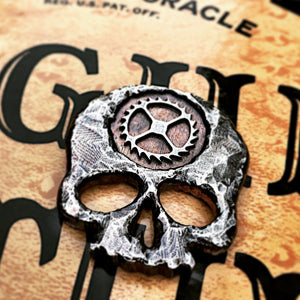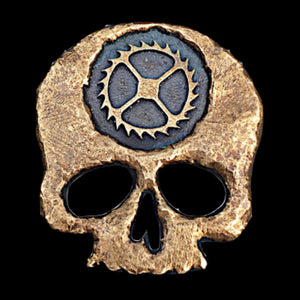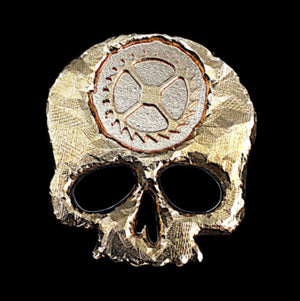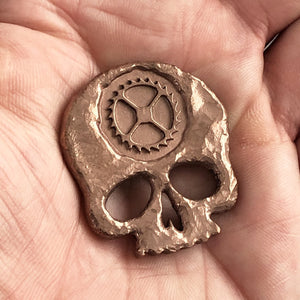 "Time Flies" - A common theme in many of my custom designs. The escapement wheel or gear used in the design is the gear in mechanical watches and clocks that releases the tension on the mainspring, causing the "tick-tick-tick" of time passing us by. The skull, of course, represents death which is waiting at the end of each of our allotted time on this Earth.
Dimensions: approximately 40mm x 37mm x 6mm
Solid brass & Solid bronze versions weigh approx 1.2oz / 34.1g
.925 Sterling Silver version weighs 1.4oz  / 40g
Made in the USA.