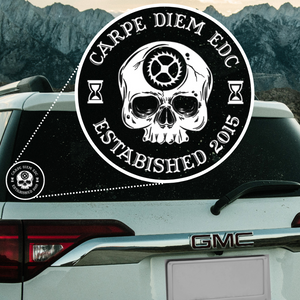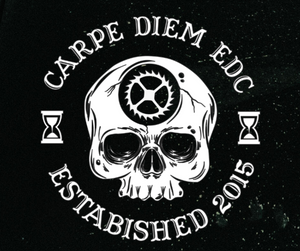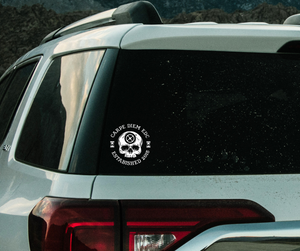 Introducing our Carpe Diem EDC Vehicle Decal – a must-have for fans of Carpe Diem EDC. This decal isn't just a sticker; it embodies a dedication to making the most of every moment.
Our decals, measuring 4" x 4", are not just about aesthetics; they're built to withstand the test of time. Made from high-quality vinyl, they're designed to resist fading, peeling, and cracking, ensuring your logo or design looks as vibrant as the day you applied it, even when exposed to the elements. 
How To Apply: 
Our vehicle decals are transfer stickers - a sticker with three individual pieces, which consists of the backing paper, the transparent transfer film, and the sticker (decal) itself. To apply, remove it from the paper backing by peeling away the transparent transfer film. The film will hold the individual pieces of your sticker design in place while you position it on your desired surface. Once your sticker is positioned correctly you can press the transparent transfer film onto a surface to adhere it. Next use a credit card to apply pressure to the entire design to make sure it's fully adhered. Finally, slowly peel the transparent transfer film away at a 180 degree angle to leave the sticker adhered. 
 To Note: Our decals can only be applied to glossy surfaces & will not work on frosted surfaces.